[originally posted on UKCyclocross.com]
CSP will once again be running their Cyclocross race at Waddow Hall Clitheroe on October the 13th as part of the NWCCA league.
The event kicks off with the women's-only race at 10.00 am followed by a full programme of racing.  The day has been generously supported by Ashton Hoyle Financial Planning Solutions and Hope Tech 
Please note the hill (climb) of doom will not be in this year – plus the women's race will be a GO RACE event – so if you are a regular in the league please leave this event for people new to cross and ride the veterans and women's race.
CSP have redesigned the course, bringing in more expert advice from Alan Dorrington and Dave Haygarth, so you can be assured of a great course, set in a stunning location. The soggy drag up to the finish and the long climb at the back of the hall have been replaced with a tough but more flowy course. Climbs are largely rideable – even in wet conditions; descents are testing, but not dangerous.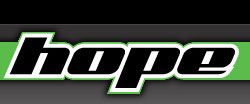 The finishing line will now be nearer the Hall, where a lot of the course can also be seen by spectators – so we will be hoping for some epic battles to the finish.
With no races in Yorkshire that day there will be a warm welcome for anyone crossing the border to come and race.
There will be more car parking space this year plus changing rooms, showers, post race hose pipes to wash your bikes then refuel with some hot food and a drink.
If you can't race then please come along, bring a cow bell and support the racing.
Rough course layout (NB – Anti-clockwise!) here