Horwich CC Fuji Cyles Cross 2 / NWCCA round League 11 (Results)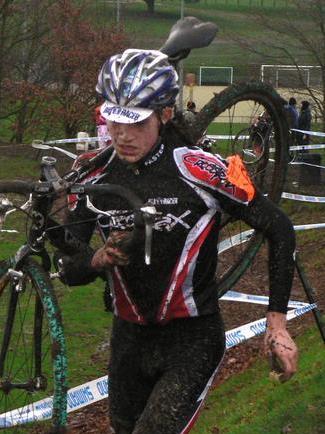 What is probably a record number of riders showed up for Sunday's race promoted by Horwich CC in the popular Leverhulme Park on the east of Bolton.
No-one could stop Scott Thwaites (Crosstrax) from taking first place after he rode away midway through the first of eight laps. Things could have been different had Lewis Craven (Wheelbase) arrived in time for the start. Last year's 5th placed rider in the national trophy series was held up in traffic on the way to his nearest cyclocross(!) and had to start a minute after the field had set off, then pick his way through the 100 strong pack.
Flying veteran Matt Denby (Zepnat) finished second and top Junior was Martin Woffindin (Sport City Velo) in an impressive tenth position.
Results