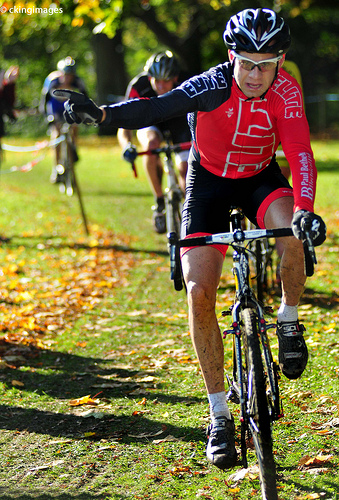 Lovely sunny day today at Pignut Hill.
In the Senior event, Paul Bethell (Team Elite, pictured right) took a convicing win, with Martin Woffindin (SportCity Velo) taking the first U23 and Jack Humphreys (Red Rose) the first Junior. Becky Preece (Red Rose) was the first woman.
In the Youth race, Christian Braybrooke and brother Alex (Sport City Velo) cleaned up again with 1-2 in the U16 and u14 cats. Jessica Wilkinson (Birkenhead North End) was first girl.
The U12 race saw another large field, with Sol Kerfoot-Robson (Rhos-on-Sea) looking impressive and gapping the field immediately. Kim Baptista (Eastlands Velo) was first girl home.
Results
Senior Race | U16 race | U12 race
Photos