Race
Category
Time
Duration
Official practice
08:00 – 09:20
Race 1
U16 Girls
09:30
30 mins
U14 Girls
09:32
30 mins
Race 2
U16 Boys
10:15
30 mins
U14 Boys
10:17
30 mins
Race 3
V50 – 59 Men
11:00
40 mins
V60+ Men
11:02
40 mins
Official practice
11:55 – 12:20
Race 4
Junior Men
12:30
V40 – 49 Men
12:32
40 mins
Race 5
Senior Women
13:30
40 mins
Junior Women
13:30
40 mins
V40 – 49 Women
13:32
40 mins
V50 – 59 Women
13:33
40 mins
V60+ Women
13:33
40 mins
Race 6
Senior Men
14:30
1 hour
Online entry now CLOSED – no entry on the day.
Directions and parking
From M65 junction 10 follow the brown tourist signs for Towneley Hall to get to the venue. On entering the park follow signs for cyclocross.
We are using the Riverside car park which is pay and display (£1.50 for all day). Additional parking at Woodgrove car park opposite Unity College on the way into the park (also £1.50 for all day).
Parking is not allowed on the side of the roads in the park.
Postcode for sat nav: BB11 3RQ
Sign on
Signing on will be open from 8:00 at the gazebo by the entrance to the Riverside car park.
Please sign on in plenty of time, signing on closes 20 mins before the start of your race. Please bring correct change where possible.
Pits/jet wash area
We have a double pit with a jet wash area at each end. All jet washing must be done in the jet wash area provided. Please bring your own water for jet washing.
Catering
Leiver's café will be on the event field providing excellent food and drinks all day.
There is also a café in the park near Towneley Hall.
Facilities
Toilets are situated in the Riverside car park.
Prizes
We aim to do the presentation for the top 3 immediately after the race.
Course
Half the course is on the grass event field, the other half has a gravel climb to a small field then a woodland descent to the event field.
We have got path closures in place for the day so the general public should not be on the course. Please be respectful of other park users, take any litter home with you we would like to come back here again next year.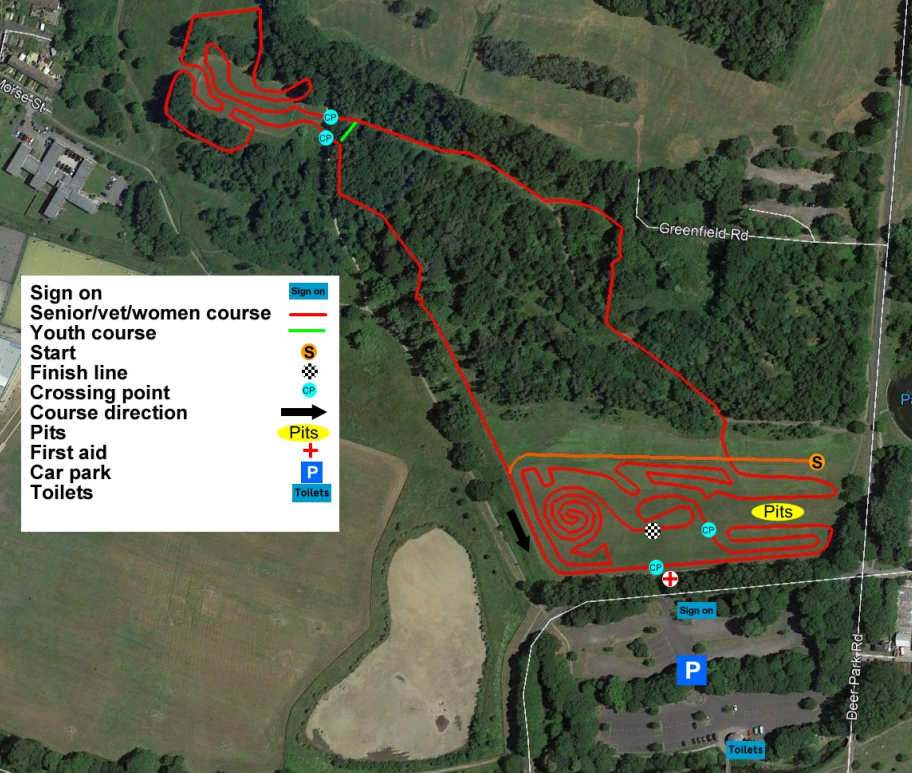 Sponsors