A new venue for us in NWCCA Round 5 in the form of Betley Hall Farm. It just meets the league requirements of a race venue in the North West given its Crewe postcode – CW3 9BH, but some of their fields are in Staffordshire!
The venue is all on private farm land with lovely views in all directions, bordering a Mere (and a water treatment works but we won't mention that again). The farm has it's own on site team room who have been primed to expect a high demand for cake and strong coffee.
The NCC look forward to welcoming you all. Entries have now closed and there is no on the day entry.
The course will be different to Round 5, being an open grassland route, centred on a central raise with views of much of the action from the finish line. The overall venue layout is shown below, with the first approximation of the Seniors and V40+ course shown.
If it is dry, almost all the course will be rideable. If it is wet, we will see!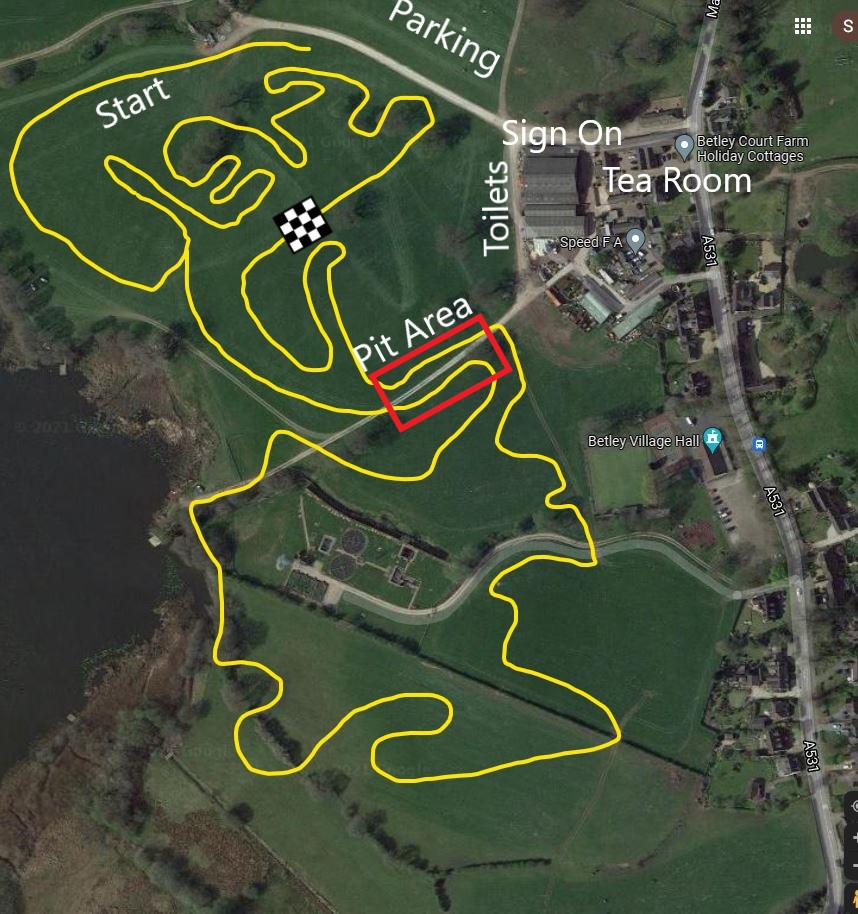 The Youth course is similar, with the bottom loop shortened.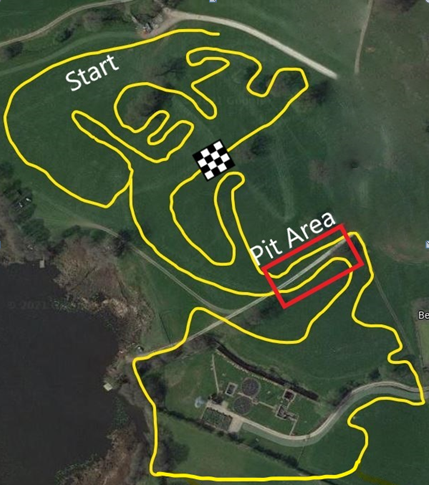 The U12/U10 Course is shown below.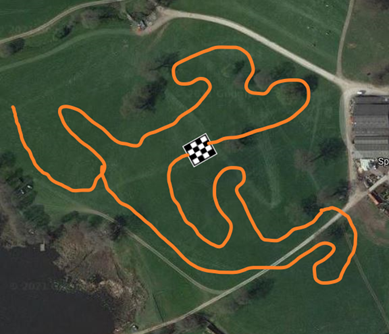 And the U8 have a course that still takes in a couple of the small climbs.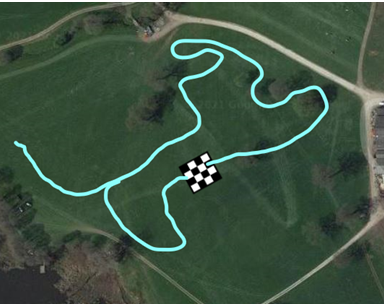 Directions
From Junction 16 of the M6, take the A500 west towards Nantwich. At the second roundabout turn left, sign-posted 'Balterley & Betley'. After about 2 miles, entering the village of Betley, continue on this road and Betley Court Farm is on the right. There will be a yellow sign indicating your turn so look out!
Parking
There is ample parking for everyone and the ground is well drained so hopefully there will not be a problem getting away. Please follow the parking marshal's instructions.
Pits
There will be double pits as shown on the main plan above. The centre of the pits will be on a gravel road to aid access. You can wash bikes in this area or closer to the farm on the hardstanding area. Water should be available but best bring your own if you can.
Start Area
The start will loop around the top end of the main field before joining the main course. It should be a good fast start with enough distance to thin the field down before entering the technical section.
First Aid
First aid provision will be from Spark Medical. This has been paid for by RPS Group (RPS Group), one of the UKs foremost Technical Engineering Consultancies, specialising in manging risk in the high hazard industry sectors. Guess who I work for!!
Sponsors
Thanks to Hope Technology for the generous supply of tape to mark out the course. You won't believe how expensive marker tape can be until you have to buy a few miles worth!