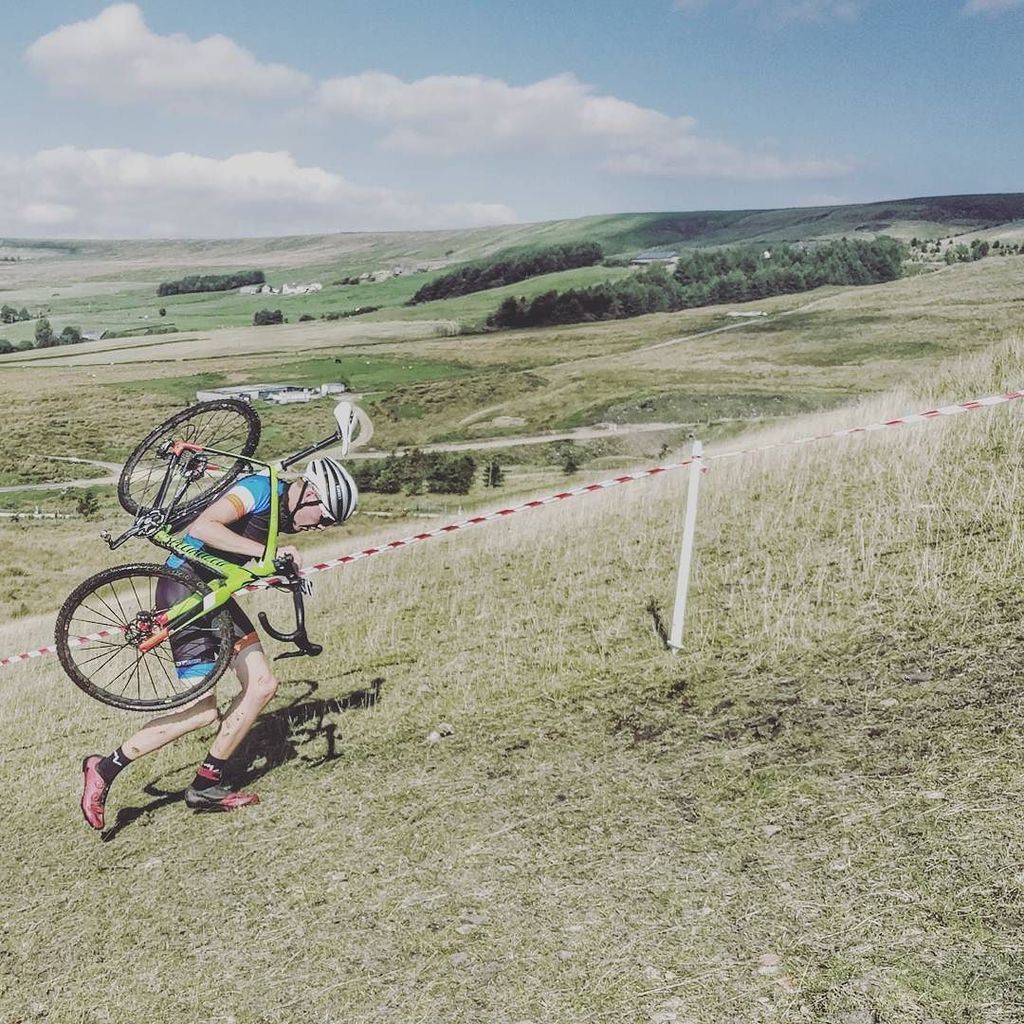 NWCCA 2016-17 Round 2, Rossendale Road Club – Results and Media
The sun shone, and thankfully it didn't get as warm as Hoghton Tower. Bikes were fairly mud-free and the course, as ever at Rossendale, was a gem. A course from yester-year that everyone seems to somehow enjoy.  Not a moment to get bored. Just how we like it.
A huge well done as usual to all volunteers, the Watts brothers who made the best of being let down by caterers AND loo people on the day, and all the riders (and runners) who made the day another big success. Two years, and it's sunny both times. Move to Rossendale. It's the future Cote d'Azur.
Results
Media
#FirstBikeRace Maeve #Age4 @nwcca #cyclocross pic.twitter.com/2Tp9kK31Lg

— Andy Jenkins (@AndyMcJenkins) September 18, 2016
https://twitter.com/SeaPea84/status/777521967540862976
#FirstBikeRace @daramcjenkins #Under10 @nwcca #cyclocross pic.twitter.com/lya13a6El4

— Andy Jenkins (@AndyMcJenkins) September 18, 2016
Fantastic @nwcca racing by our 15 youth & junior racers. They did the club proud! Some great results #CX #fun #proud pic.twitter.com/EmFb3AMeQ7

— N Cheshire Juniors (@NCCJuniors) September 18, 2016
Podium today at @nwcca. 3rd u16 girl well done miss melly. Great course and the sun came out to play.@EastlandsVelo pic.twitter.com/XAMcDuCOoI

— Lisa Boylin (@BoylinLisa) September 18, 2016
Another win for Issac Peatfield. #teamgreen @nwcca. pic.twitter.com/jQ0zrGh4fG

— The Green Jersey (@greenjerseyuk) September 18, 2016