Beacon Park 'Cross / Round 11 / Harry Middleton CC – Results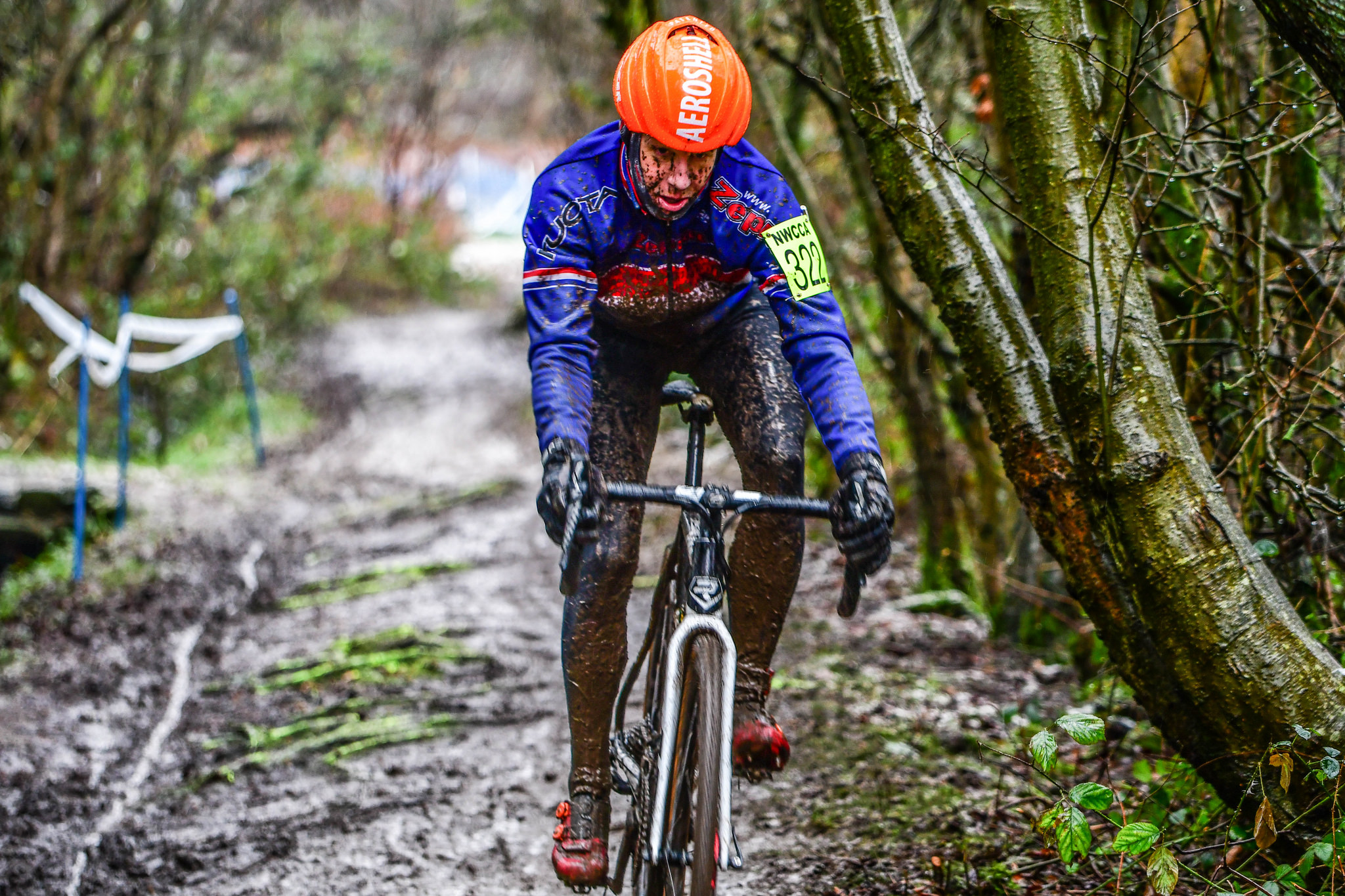 As if to make a statement at the end of the NW season, the Harry MIddleton CC inaugural cyclocross race at Beacon Park, UpHolland, was a toughie. A reminder that the sport we love is sometimes beautiful, sometimes rewarding, usually satisfying, but never, ever, easy.
Well done to everyone who braved the snow, sleet and rain, and the brown ground that lay underneath it.   A big high five to Harry Middleton CC who organised a race and infrastructure with incredible style on the toughest of days. And big thanks to not only the organisers but the marshals, caterers, signing on and timing teams, and everyone else who made today a success.
Results
Media
#crossiscold #cx pic.twitter.com/1J1L6Ys0Lv

— NorthWest Cyclocross (@nwcca) January 21, 2018
https://twitter.com/joecos14/status/955087802089332736
Great result for Joe Thorp winning final round @nwcca at Beacon Country Park #RideforCharlie pic.twitter.com/946pFNbhTT

— MacclesfieldWheelers (@FoolsNook) January 21, 2018
The weather stopped me in my tracks so only shot the V50 and Women's at todays @nwcca Beacon Country Park Cross. Well done all on a great season. You are all legends!! https://t.co/BXBDqEvbUV pic.twitter.com/9NY9zu1y4n

— Chris Meads (@chrismeadsphoto) January 21, 2018
Grim conditions for @HMiddletonCC @nwcca cx race!! Respect to @ollshowarth and all who raced organised & supported @aplaninsurance @paps2401 @Dolan_Bikes pic.twitter.com/p6k2iVSg9k

— Steve Hodge (@scjhodge) January 21, 2018
https://twitter.com/DaveHaygarth/status/955130842547933184
https://twitter.com/BHWCC/status/955169156688678918