Preview: Geoff Bewley Cyclocross – Otterspool Park – 14 November 2015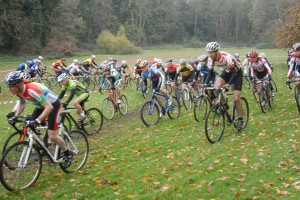 For the second visit to the popular Otterspool Park this season; Liverpool Century have  crafted a demanding course that never let's off the pressure. There are plenty of technical details that will challenge all but the coolest of riders. The punishing Muro di Otterspool is included again this year, loved as much as it's hated, this will test your stamina to its limits. There's plenty of straights to let you get passed whilst you gulp deeply for oxygen.
If your have studs it may be chance to use them!
Please follow the link to Liverpool Century here for details of sign on, parking, courses and videos
Set the Satnav for Mersey Road – L17 6AQ as there's a little mopre parking there – a couple of minutes from the course