Hope all you racers are looking forward to the first Cyclocross race of the new decade, hosted by Weaver Valley Cycling Club. Unfortunately we've had another change of venue, please see below for some important details about travelling to and from the race and other information for the day.
Race Venue.
This year we are racing at the Royal Cheshire Showground, access to the on-site parking will be from the main entrance on the junction of the B5391, Pickmere Lane and School Lane between Tabley and Pickmere. For your Sat Nav, the postcode is WA16 0JF.  If you are travelling from the direction of Knutsford/M6 please turn into Pickmere Lane next to the Windmill pub at Jn. 19 of the M6 and the A556. The more obvious approach via Flittogate Lane of the A556 at Tabley is an extremely hazardous junction to turn right at. The A556/Flittogate Lane junction should also be avoided after the event if you are driving towards Northwich or North Wales.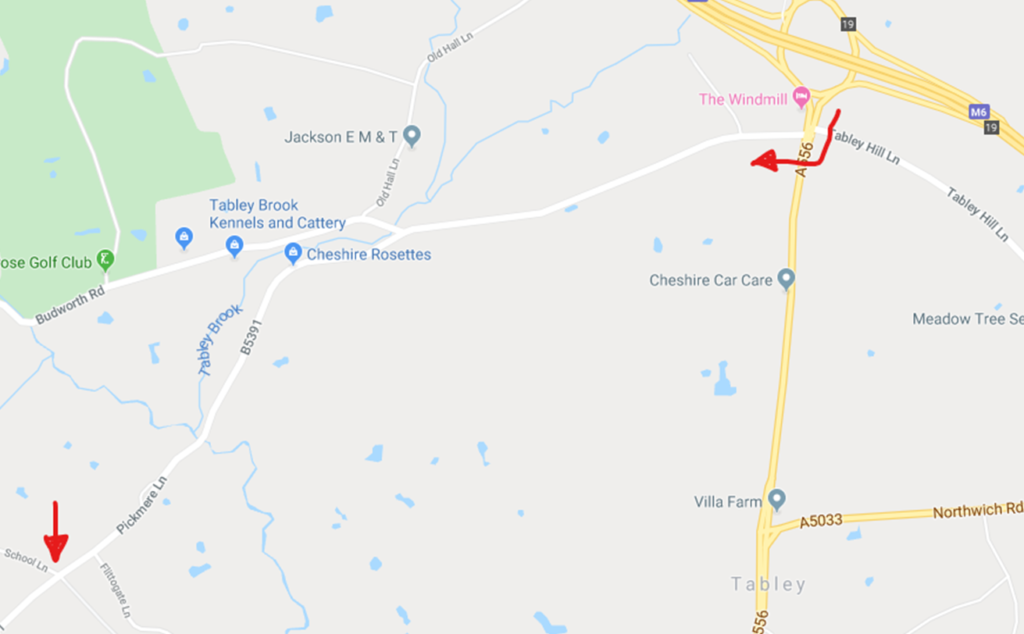 Races and signing on.
The full program of races will be run and the entry prices are as per normal league charges. There is no card payment option, please try and have the right money to speed up the entry process. Signing on will take place in a brick building in a field to the right of the main entrance. Please note sign on closes 25 minutes before each race, allow enough time to sign on.
Assemble at the start area 10 minutes before the start time ready for gridding. Conditions are likely to be wet, (but you knew that didn't you!) The course fields are largely flat, so expect plenty of zigzags and switchbacks to get your heart rate up. If you want to practice or warm up, please respect riders finishing their races after the winner has completed by not entering the course until everyone is finished.
The pits will be situated in an easily accessible area adjacent to one of the site roads and will be passed twice each lap.
Catering.
A catering van will be on site with a range of hot drinks and hot food.