It took a while, but after a painful and complicated start, we're now hitting the ground running.
The league's member clubs have had a hard time, like many sports, securing venues – mainly on public land – where events can be organised alongside the public in a COVID-secure way.
The National Trophy event at Westmorland gave us all a taster as to how things can work well on private land, and with our friends over in Shibden CC, Yorkshire, putting on a fantastic series of five races near Bradford, a way has emerged.
A ray of Hope
Ironically perhaps, the solution to our available private land problem was found three short miles outside of our border and technically in Yorkshire. But Lancashire based company Hope Technology have proven their long term love of the sport by securing us a fantastic venue through their contacts at Broughton Hall Estate.  (Some of you may remember a couple of editions of the Rapha Super Cross series there several years ago!)
With the consent of Yorkshire Cyclo-cross Association, our event series there will be run as NWCCA League races.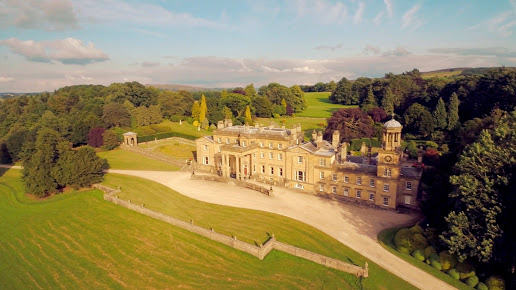 What, where, when? …. what do I do next?!
The first 'pilot' round was scheduled for Saturday 21st November, but the England lockdown meant that this is pushed to  Saturday 5th December.  Subsequent rounds are planned for
19th December
28th December (Bank Holiday Monday), and
16th January + 1 more! 
Each event will be helped out by a single 'club', or a partnership of clubs. The first round has already been made possible by the lovely members of ROSSENDALE ROAD CLUB and TEAM JMC.
(Other clubs… shout up please for future rounds!)
Entry is accepted online only, through British Cycling. Absolutely no entries will be accepted on the day or by post.
Prizes are by Paypal only, following the event.
Broughton Hall Estate directions are here and more specific info, including how to get safely in and out of the event car park, and more specific COVID measures and other detail will follow in the riders info email when the entries have been finalised.
The event is open to all riders, but as this forms part of the North West Cyclo-cross league, the organiser will prioritise entries based on
Current and previous NWCCA League affiliation of the rider
Proximity of the rider, where riders are not current or recent members of the League
The events will be over one day and the event timings will follow the same pattern as our previous years.
Courses and course areas will be designed adapted to enable safe ways to get riders ready to race, to the grid, then safely away from their race.
There will be no pits, not jet washers on site, no outside assistance by parents or guardians for our younger riders.
Full compliance with the latest social distancing measures are an absolute requirement. Riders or their parents / guardians who are in violation of this will be prevented from entering further events
There will be no spectators, and riders watching other events must only be there for safeguarding purposes, such as parents or guardians.  You will be expected to turn up no more than 1 hour before your event and leave within 30 minutes of its finish unless you are with a family member from your household who is riding in a different event to yours.
What to do next
Train
Panic train
If you want to qualify for a NW League position in 2020-21, you should join the League on the British Cycling website, when it opens, at some point on Sunday 1st November.
Entries for the first event on 21st November will open here on Monday 2nd November.
https://www.britishcycling.org.uk/events/details/235510/NWCCA-Living-with-Hope-series—Round-1
You will have a full week to enter, and we will allow events to become over-subscribed, so the entry will not be confirmed until around 1 week after closing – we'll aim for faster than that though.
If your entry is accepted, payment comes out at that stage
If your entry is not accepted, the payment would not be taken, but the British Cycling entry system means the £1 'system' fee is not refunded.
You excited?  I am.
Dave Haygarth