It seems strange, but the last Rossendale Road Club 'cross race at Marl Pits was only two 'real' events ago, pre COVID. The inaugural Marl Pits 'cross was a corker (see pics here) and league stalwart Graham Wright and team have another great, engaging course on.  And with the forecast, you may get to even ride more than 50% of it!
There are tough climbs, easier drags, tricky cambers, bends and loops aplenty, and that ashphalt finish straight that saw plenty of sprint action last time around. 
FIRSTLY – PLEASE STAY! 
Before we get into the detail, there will be a 2020-21 league trophies presentation in the club house next to the running track at 4:15 after the final race. The league, as you know, was able to run last year, via the Living with Hope mini series, so last year's league winners will be presented with trophies. There won't be any 'outstanding achievement' or special awards for that season.  Please stay if you can, or if you have won.
The races
Race schedule will be as per usual for NWCCA.  Ensure you arrive with plenty of time. 
Parking and facilities
It's a BIG FIELD this time and there is a slight awkwardness about parking. You may have to park on Newchurch Road or surrounding areas, as the main car park will become full, so be prepared to leave your vehicle secure and possibly five mins or so walk away.
Head for 'Marl Pits Leisure Centre' in Rawtenstall on the signs / Google map and suss it out.  You will be greeted by a car parking marshal who will direct you to the best available parking area. 
Be considerate to local residents. No matter how smoothly the event can go, it will be in jeopardy if there are complaints from local people. 
Practicalities
Number/chip collection will be in the central event hub just by the start grid.
We would suggest bringing your own supply of water for jet washes if the weather demands it.  You can get fairly cloe to drop heavy gear, but it's a bit of a lugging of gear… mainly flat 🙂
We aim for there to be food and coffee on site.
There are loos in the main building next to the running track.  They are open and for your use. Please favour these over the wooded areas!
Courses
The course is loosely based on the last round there but in the forecast conditions will run much faster.  That means there's more faffy bits put in to annoy you. Th maps below are rough and indicative. 
Under 8s and Under 12s get a simplified but challenging version without hideous climbs or scary descents. Youths just get a slightly easier drop-off than the over 16s and depending on the ground condition, maybe a slightly shorter loop at the top end of the course.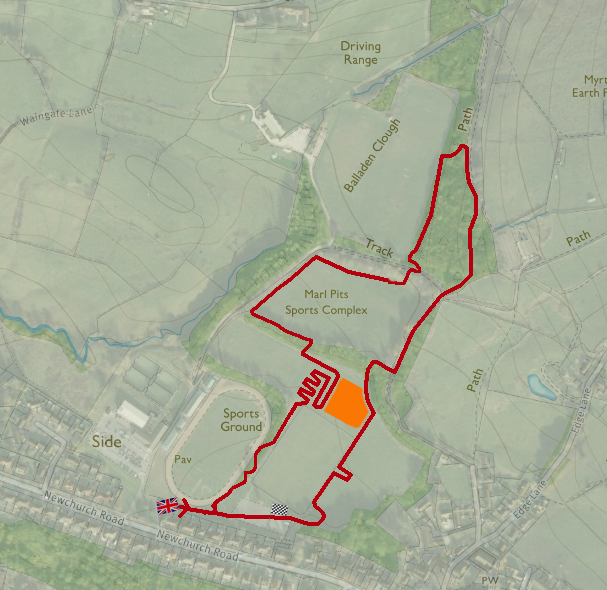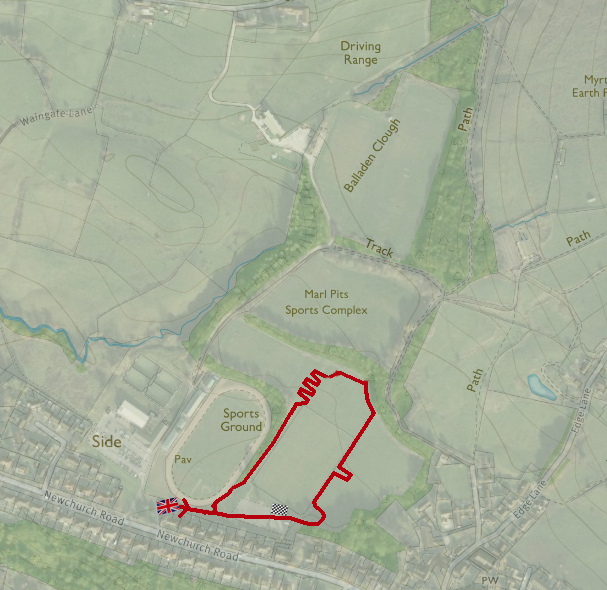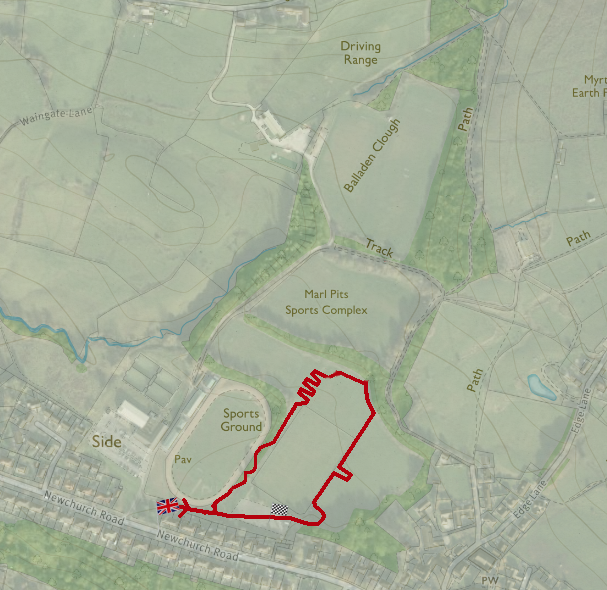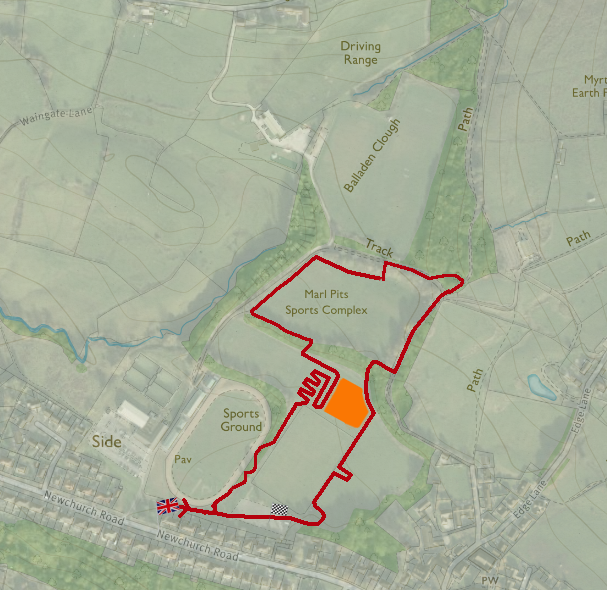 Prizes
There will be equal prizes for men and women – mainly by Paypal where possible afterwards, but we also aim for prize ceremonies on the day. 
Results
Should be out as early as possible on the evening.  Pre entry makes us confident!  Keep an eye on NWCCA.org.uk and the site social accounts
Good luck to everyone, see you on Saturday
Graham Wright, Rossendale Road Club