NWCCA League Round 4 takes place this Saturday – 6th November
Welcome back to the Pottery Fields of Stadt Moers Park for Liverpool Century's turn to host a round of NWWCA calendar.
The course is a shorter version of the one first run in 2019 hoping to avoid the soul-destroying mud fest of that year… many riders rear mechs have never forgiven them.
Expect wooded sections with roots to keep you on your toes, grassy climbs that will sap your legs and technical off camber descents that will reward those with the skill to carry your speed when it counts. There is plenty of space to overtake, some of the run ups are rideable but most will be running/walking/crying/swearing up them, take this into account before you ride into the back of them. The race takes place in a public park so please be courteous at all times, we have always had great feedback from the locals over the different venues so it would be good to keep this up.
Directions to race HQ
Whiston Town Hall, Old Colliery Rd, Whiston, Prescot L35 3QX is where you'll need to sign on for the event. It's at the top end of the park with access to the course along the footpath. You can arrive at the HQ from the M62 Junction 6, taking Windy Arbor Road then onto Dragon Lane/Cross Lane/Old Colliery Road.
Parking
There are several parking spots for you to choose from. We experienced some abuse from a small minority of riders being asked to move as they had parked in a way as to block access. Please be considerate when you park as it may affect the events future. If you can ride to the event or car share please do so.
Whiston town hall, parking space around the town hall and Boots. This will fill up quickly so be prepared to find an alternative from the list below.
Rangers office, Whiston, Prescot L35 3TJ there are spaces here, use this car park if you are in a race after 10:30 as it will be full with Park run competitors cars until then. M62 Junction 6, taking Windy Arbor Road then Greenes Road/Pottery Lane.
Pottery Lane has several spaces, do not park over private drives.
Paradise Lane Car Park, Whiston, Prescot L35 3RZ. Space for around 15 cars here. M62 Junction 6, taking Windy Arbor Road then Greenes Road/Paradise Lane.
Fallows Way, Whiston, Prescot L35 1RZ is an industrial road at the far end of Stadt Moers Park but is a 5 min ride to the sign on. Directions are M62 Junction 6 onto Windy Arbor Lane then onto Fallows Way.
Pits
The pits will be near the finish line just off the main path. It is quite a trek from the town hall to the pits, so please take that into account; there is a tarmac path all the way to the pits. Jet wash area is at the far end of the pits.
Start area
The start area (Point A) will be near the Town Hall end of the park. Any clothing left on the ground will be taken to the judges tent. After the last event I could have kitted out a small CX team, so come and get your gear! Please get to the start line in good time.
Location Map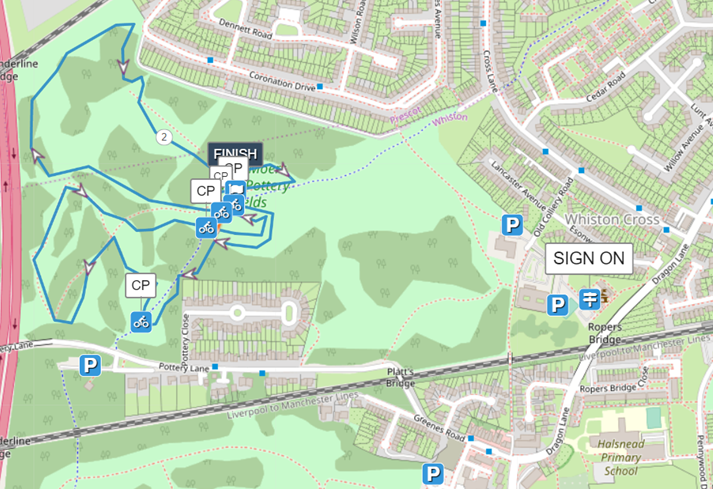 Courses
Youth 10:15
The youth course takes in all the technical features of the course.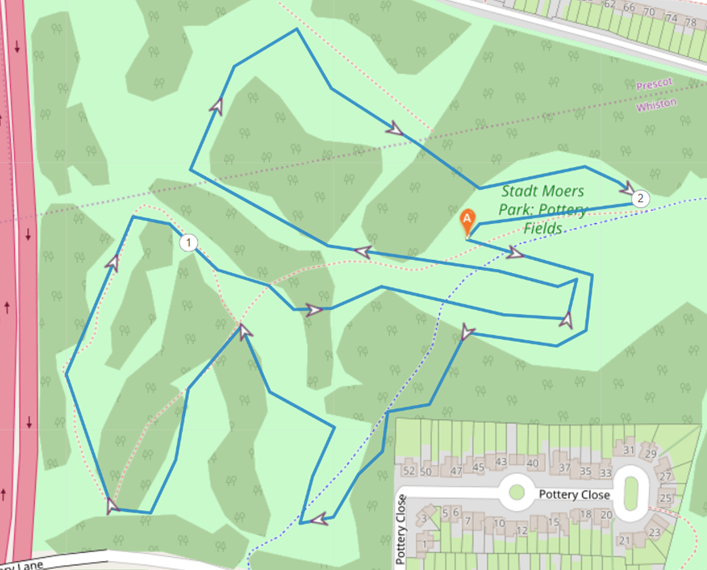 U8 11:05
U8 course will be over undulating ground near the finish line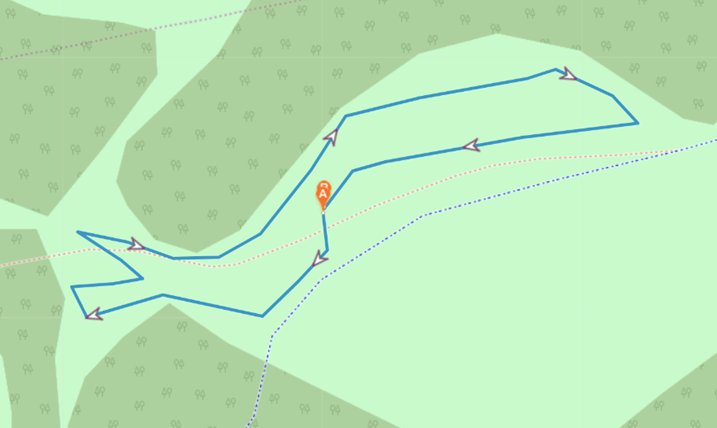 U10/12 11:30
U10/12 course will use the U8 course with an extension onto the senior course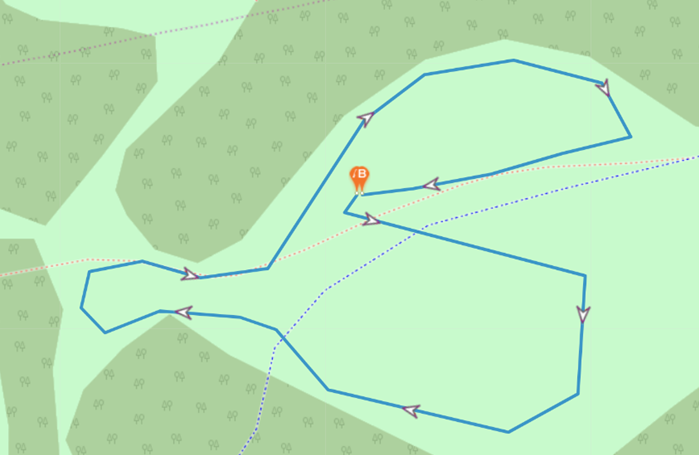 Vet 50 Men 12:15
U23/Jun/Sen/Vet Women 12:16
V60+ Men 12:17
V40 men 13:30
U23/Jun/U23 Senior Men 14:45
https://www.plotaroute.com/route/1729973?units=km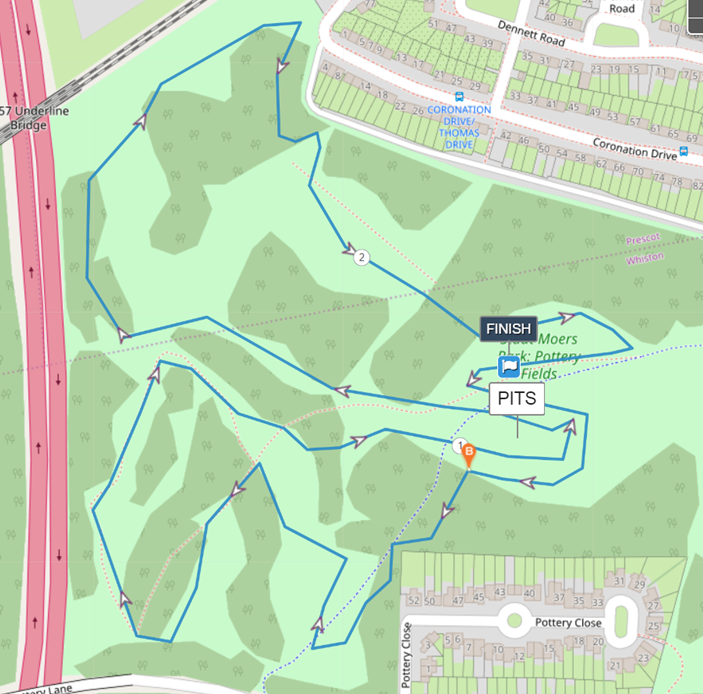 Prizes
There will be podiums after every race, please hang around to get your prize!
Sponsors
A big thank you are always to our committed sponsors for many a year now. Buy some stuff from them!!!!
Bioracer – Winners tops
Secret Training – Podium prizes
Quinns Cycles – Podium prizes
Picton Cycles – Podium prizes
First Aid
Bowland Pennine MTR are covering the event for us, they are one of a brilliant set of volunteers who look after all of us enjoying the outdoors, if you can give a donation, I'm sure they'd appreciate it.