Over 160 riders/partners/parents/pit crews and anyone else you can think of packed out the Horwich RMI club to celebrate the end of a fantastic season. Professional cyclist Johnny McEvoy handed out the medals and trophies assisted by the Mad Hatter (John Gillmore).
The full list of prize winners can be found here.
Photos taken by Dave Harrision are on Facebook here.
Photos taken by Jed Hartley are on Facebook here.
The outstanding achievement award was given to Brian Rigby who has helped at nearly every event this year doing various tasks such as: putting out the Lazer direction signs, setting up courses, signing on laptops, judging, marshaling, taking down courses, race results and much more. He even managed to race at most events after assisting with all these tasks!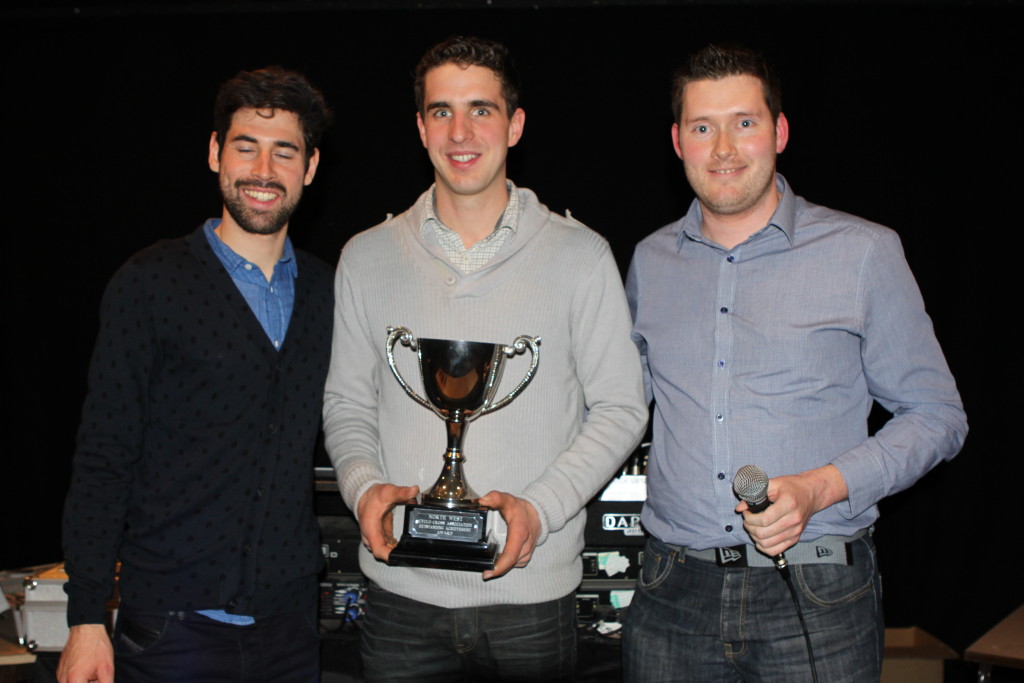 Ray Pugh announced he is stepping down from his position of NWCCA Chairman. Ray has been involved with running Cyclo-Cross races within the North West for over 22 years. Everyone at NWCCA would like to thank Ray for his hard work and commitment during this time.