Secret Training 'Cross – Round 11 – Results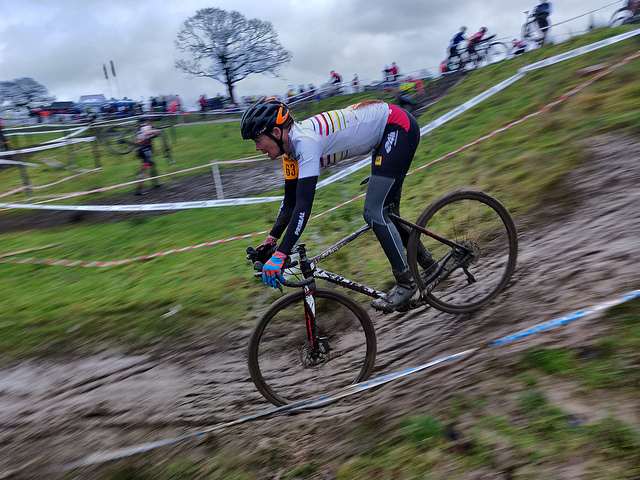 Three days of rain before a cyclo-cross. Some people's idea of heaven, some people's idea of hell. Only two days to call out the washing machine repair man before Christmas.
A new venue at Great Harwood and one people won't forget in a hurry, There's wet mud, and then there's 'Great Harwood' wet mud.
What another great first-time race and, in this case, a great first-time organising club – Secret Training – big thanks to Tim Lawson and friends who made this happen. A proper belter.
Results
Media
Another convincing win for @joethorp_ in another mud fest @nwcca pic.twitter.com/FjqhceDgbK

— MacclesfieldWheelers (@FoolsNook) December 22, 2018
Helping out at @secretrainingcc #CX @nwcca league meet. #Mudfest #cycling a la Glastonbury even in the non cycling areas! pic.twitter.com/BB8iMH1tY6

— Tourdemanc (@tourdemanc) December 22, 2018
Proper mud bath @nwcca at Secret Training Cross today. Great course. Happy Christmas everyone and see you in Macc. #crossisboss #mud #cyclocross pic.twitter.com/rhOI44eCmw

— Paul Cubbins (@CubboPaul) December 22, 2018
@nwcca @rvjuniors instead of last minute Christmas Shopping treated myself to some natural mud therapy #GreatHarwoodCX pic.twitter.com/z6OeXdoGYw

— Alison R (@htona_rus) December 22, 2018
Slightly muddy @nwcca pic.twitter.com/WYjnNvRv5v

— Guy Groves (@GuyGroves3) December 22, 2018
Start of today's senior race @nwcca pic.twitter.com/w9zUEZcNvh

— Sean Beswick (@ChellyRenner) December 22, 2018
Mini me's playing in mud at today's @nwcca #secrettraing #cyclocross #U8 big one came 3rd 🥉 little one didn't come last and smiled most of the way round @kidsracing @ModaBicycles @frogbikes pic.twitter.com/bXjXBOq1mE

— Steve Bowman (@steve_b77) December 22, 2018
Start of V50s. @nwcca pic.twitter.com/2IOh0vtTyS

— Sean Beswick (@ChellyRenner) December 22, 2018
https://www.instagram.com/p/BrtUTXqlW9hKzEhgNXY4UbompM-EL4CpB25CnI0/
https://www.instagram.com/p/BrtOXUalWi0/
https://www.instagram.com/p/BrsbHxclkMM/