Port Sunlight Wheelers & the Cudd Army would like to welcome you Blakemere Village for Round 1 of the NWCCA 2019/20. We hope you enjoy it as much as last year's event
THE COURSE
The course is almost an exact copy of last year's but with a few tweaks here & there and a couple of new features to test you . Don't worry, you'll be "running" the steps again this year
The start and finish areas will be in the same place for all races with shortened courses for the Youth & U12/10/8 races. These will be clearly marked on the day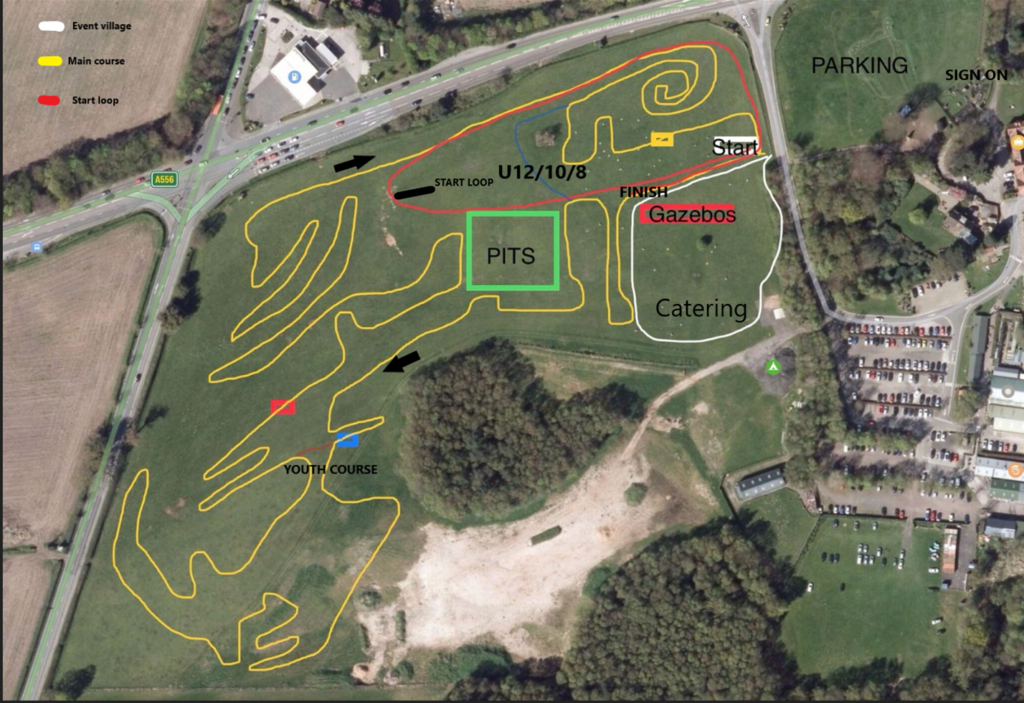 PARKING
We have a large car park for you to use on race day and ask that all competitors use this.as we've been allocated this area by the owners of Bakemere Village. Marshals will be on hand to direct you to your parking space. A charge of £2 will be in place on the day for parking.
In the event of the car park filling up we have alternative parking available a short distance from the main car park
CLUB GAZEBOS
We created an area close to the course for you to pitch your Club gazebos. You'll be able to see the race go by from here and will be close to the catering vans, trade stands (which will include Twelve50 Bikes, Scruffy Dog Creations, Frog Bikes) & start/finish areas
SIGN-ON
The Sign-On area will be situated close to the car park/course and will be signposted .As always, we ask that you have the correct money & a smile for the Team who organise the signing on…..it goes a long way
C-R-Y
We will be collecting for Cardiac Risk in the Young during the day and collection boxes will in place around the venue
OUR SPONSORS
I'd like to thank Wirral Metals Ltd, Henshall Housing, Onimpex/Bioracer, K Cycles, Sandiway Ales, Twelve50 Bikes for their generous support and Blakemere Village for the use of the venue
We look forward to seeing you on Sunday 1st September and don't forget to sample the chips again this year !!