Red Rose Olympic Cycling Club will be delivering the second round of this year's North West Cyclo-Cross season again at Hoghton Tower, Preston on 7th September.
This event, now in its fifth year will feature the indoor barn section – doubling up as sign on with the course going through the barn following a short cobbled climb. The course will be similar to last year but will be extended to increase lap times. See the diagram for the locations of the starts for the different races.
There is a novice race for those who would like to try out a bit of competitive riding for the first time. Have a look at some photos of last year's race, and check out the movie from 2016.
Rider Info
The course will be built on Friday the 6th of September. If you would like to help out with the build and get the chance to check out the course the venue will be open for course building from 2.00pm.
Sign on is in the barn along with registration for the league. For those who have registered for the league don't forget you also have to sign on for the race as well as collect your transponder pack.
Parking
Car parking will be £3 per vehicle which has been set by the venue.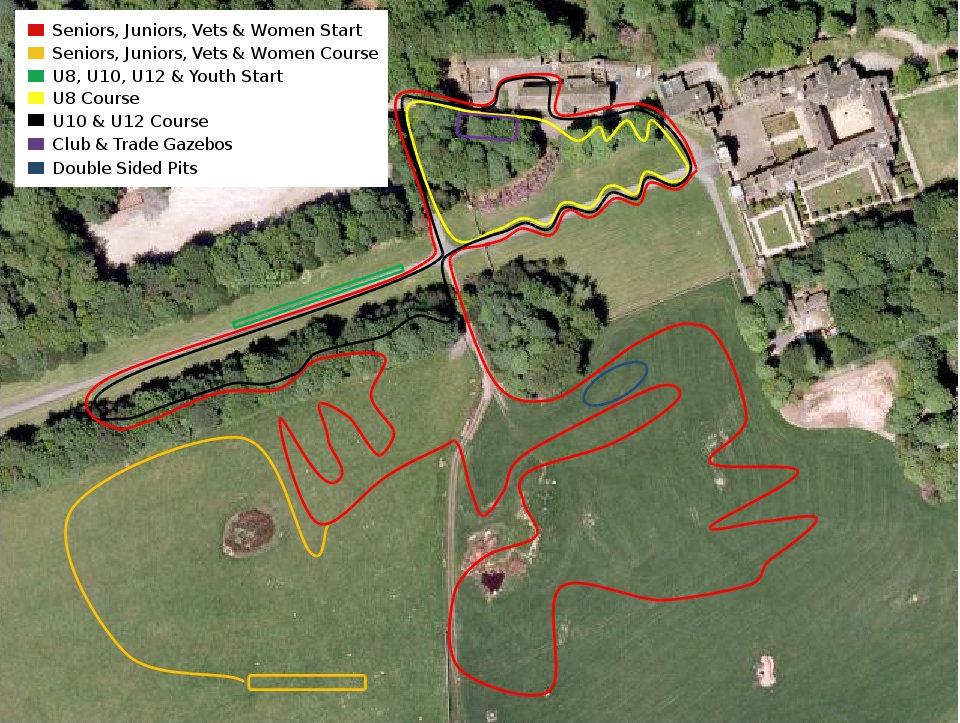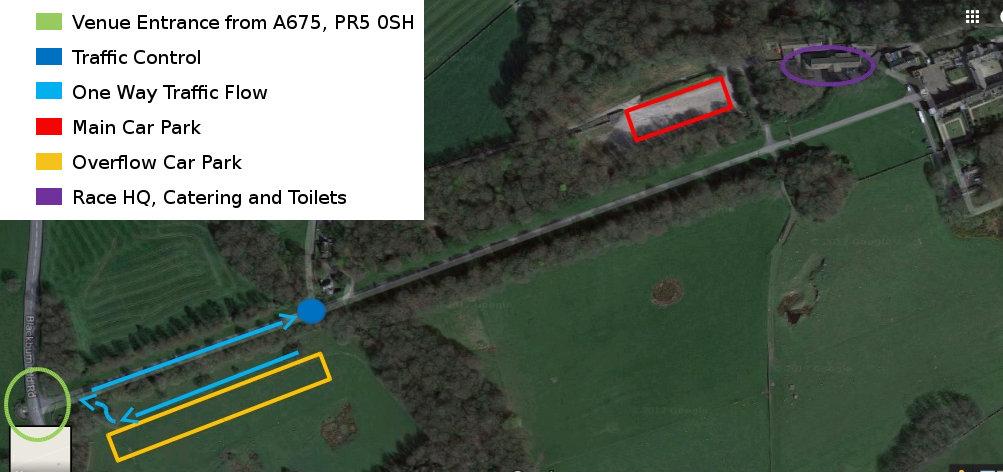 There will be extra parking this year on the right hand side as you enter the venue in the adjoining field. Please do not park on the grassed area either side of the main drive up to the house. The drive will also be closed beyond the entrances to the car park areas. The usual hard standing parking will be available but please park as close to one another as possible to maximise the space available. The venue roads are too small for motor homes but vans are welcome. If you are using rollers to warm up please set these up away from the carpark again to maximise parking space.Refreshments
There will be the usual stalls including hot and cold drinks plus the hog roast.
Spectators and Cycling Clubs
Spectators are welcome and the action is easily accessible, please cross the course using the crossing points. Marshals will be available to direct you.